Amphibians & Reptiles in Minnesota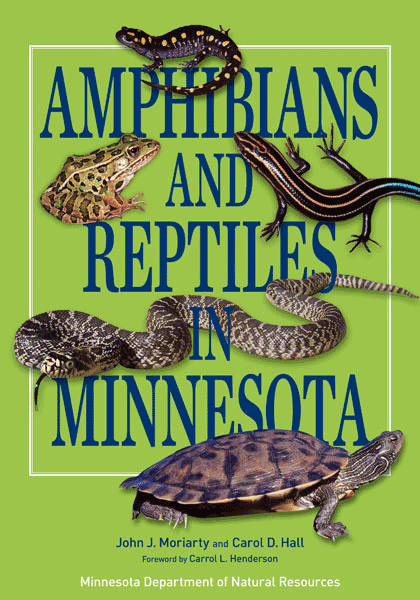 The most comprehensive and up-to-date guide to Minnesota's reptiles and amphibians...now in bookstores!
Amateur and professional alike will find this book a comprehensive source and a user-friendly guide, invaluable for discovering, identifying, and learning about any of Minnesota's fifty-three amphibian and reptile species from the common American Toad to the little seen Western Ratsnake. This handbook takes readers through the steps for studying these species in the field.
Learn about MNDNR's Amphibian and Reptile Conservation Efforts