The special hunt in deer permit area 603, the disease management zone, has concluded. Hunters can find search for their test results and view entire sampling results on the test results page.
The hunt was held Dec. 21-23 and Dec. 28-30, 2018, in deer permit areas 603, 347 and 348 and portions of deer permit areas 343 and 345 that are south of Interstate 90.
Special hunts are one step that the DNR is taking to contain CWD in southeast Minnesota.
Harvesting deer across a broad area is intended to lower populations locally and remove males because they can move the disease longer distances. This helps reduce the opportunity for deer to spread the disease across a larger geographic area and potentially removes CWD-positive animals from areas where the disease exists.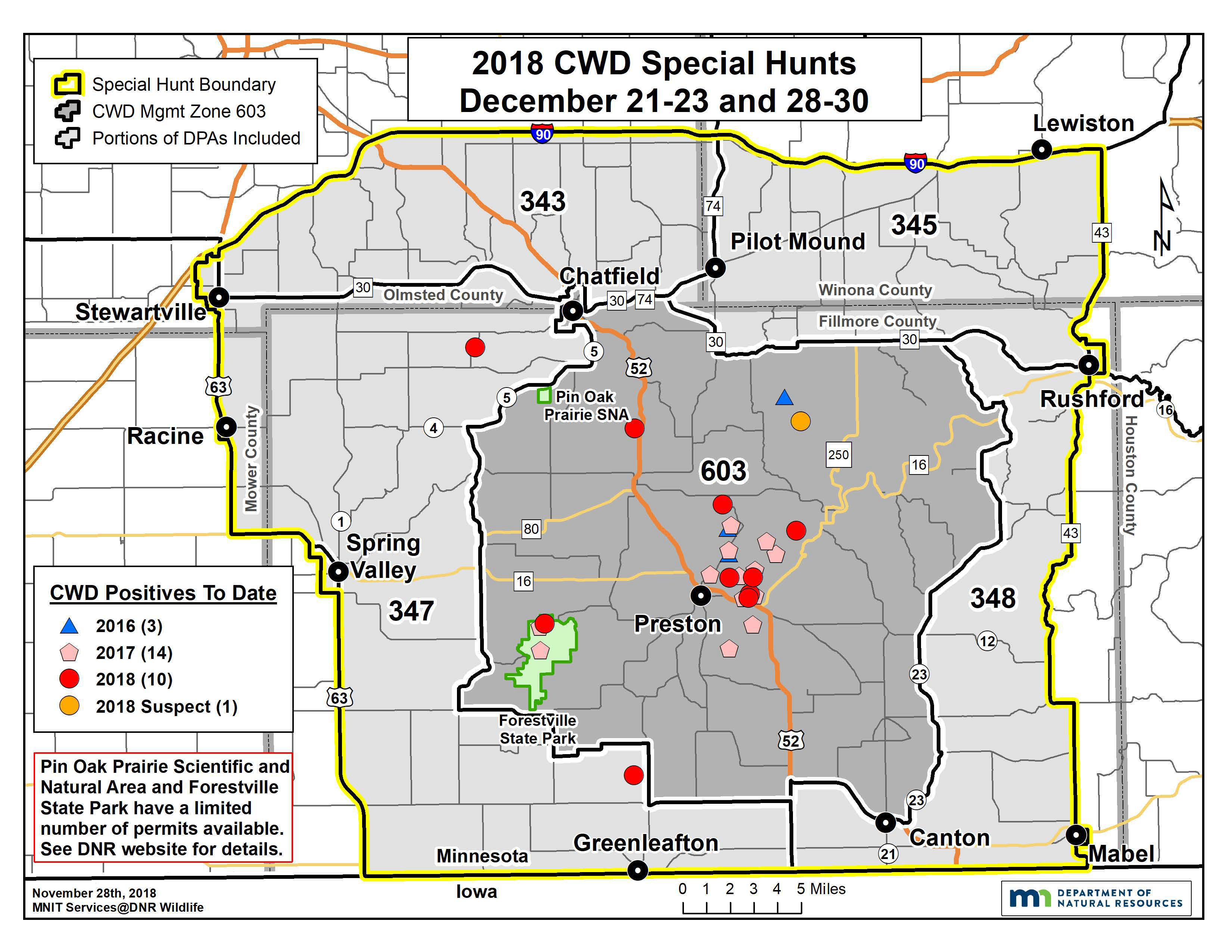 Click the map above to enlarge it
Printable map