Southern trout angling map
DNR is phasing out this page and the static maps on it. We encourage you to visit our new southeastern and southwestern Minnesota trout fishing pages. Stream information is available on our new southeast and southwest trout fishing maps. The tool also provides lists of southeast and southwest streams.
All maps (11 MB) (print out all maps - 34 pages)
Click on sections of the map below to view a larger map. These maps are intended to be printed in 11 X 14 format.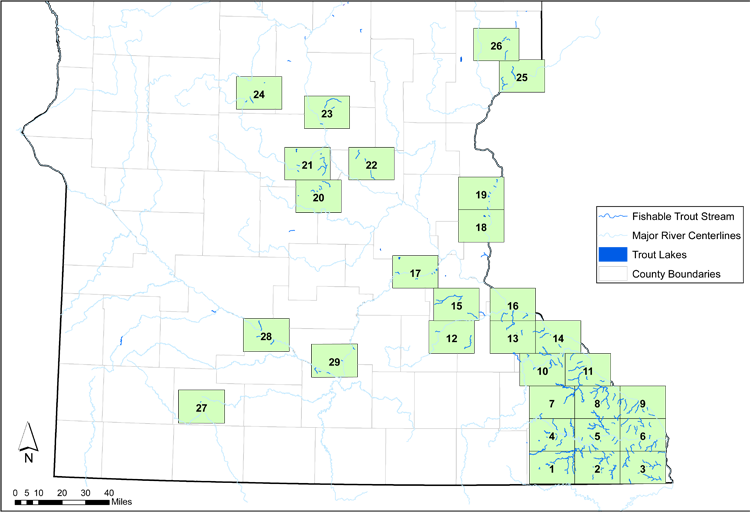 Updated Spring 2015