Trout angling opportunities map
The following documents are in PDF format.
All maps (11 MB) (print out all maps - 34 pages)
Click on sections of the map below to view a larger map. These maps are intended to be printed in 11 X 14 format. To print on 8.5 X 11 paper, refer to the PDF printing tips.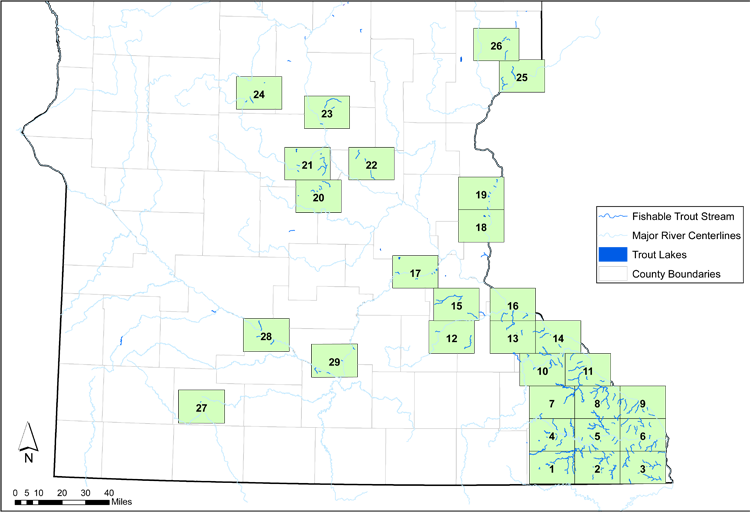 Updated Spring 2015