Take A Hike Through Autumn's Splendor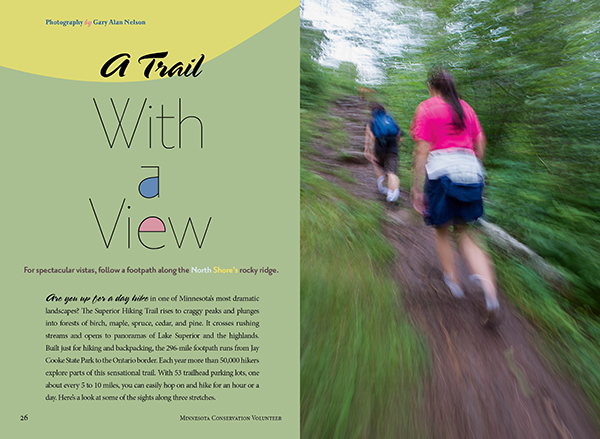 Are you up for a day hike in one of Minnesota's most dramatic landscapes? The Superior Hiking Trail rises to craggy peaks and plunges into forests of birch, maple, spruce, cedar, and pine. It crosses rushing streams and opens to panoramas of Lake Superior and the highlands. Built just for hiking and backpacking, the 296-mile footpath runs from Jay Cooke State Park to the Ontario border. Each year more than 50,000 hikers explore parts of this sensational trail. With 53 trailhead parking lots, one about every 5 to 10 miles, you can easily hop on and hike for an hour or a day. Here's a look at some of the sights along three stretches.
---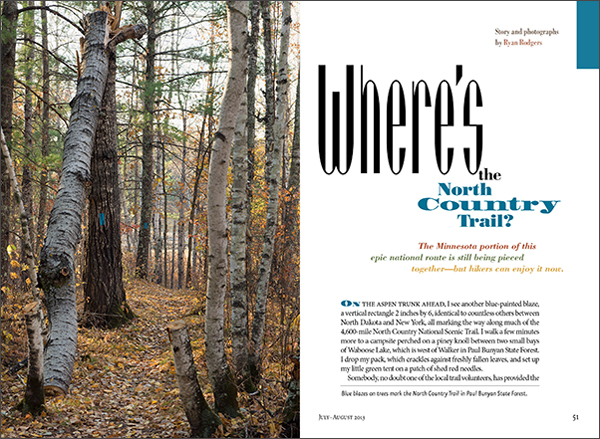 From profound flatness in the Red River valley to Class V cataracts on the St. Louis River, Minnesota has 775 wandering miles of North Country Trail. Congress authorized this route in 1980, after the 1968 National Trails Systems Act designated America's first two national scenic trails, the Appalachian and the Pacific Crest.
---
Why and how do leaves change color in the fall?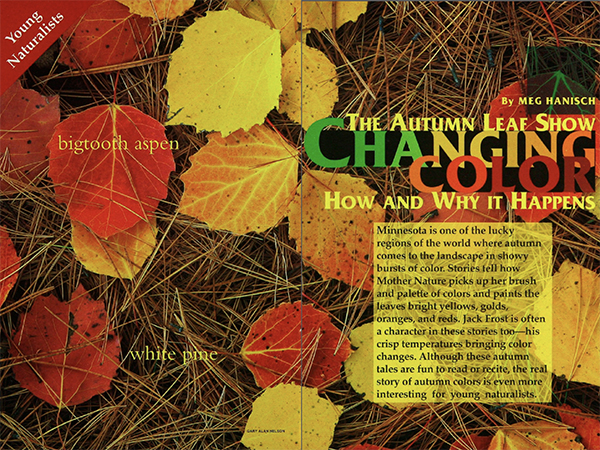 Minnesota is one of the lucky regions of the world where autumn comes to the landscape in showy bursts of color. Stories tell how Mother Nature picks up her brush and palette of colors and paints the leaves bright yellows, golds, oranges, and reds. Jack Frost is often a character in these stories too—his crisp temperatures bringing color changes. Although these autumn tales are fun to read or recite, the real story of autumn colors is even more interesting for young naturalists.
---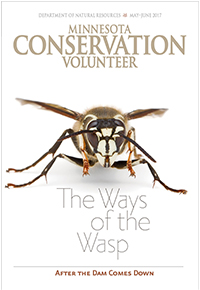 Want Minnesota's best guide to wild things and places? Check out Minnesota Conservation Volunteer. This bimonthly magazine delivers in-depth, in-the-field coverage of outdoor news, hot topics, and fun outdoors. Its reader-supported mission encourages conservation, enjoyment, and sustainable use of Minnesota's natural resources. Subscribe and contribute today.