Shelter removal deadlines approaching
The deadline for removing fish houses from inland waters in the southern two-thirds of the state is March 2. Plan ahead so you don't miss the deadline, and remember to clean up your trash before you go.
White ice: worse than new, clear ice
Older is sometimes better, but not when it comes to ice. With the white ice that's so common this time of year, it's important to double the ice thickness guidelines.
Provide input on deer populations
Should there be more or fewer deer? Help to shape deer population goals for the northwestern and western areas of the state. Attend a workshop this month and participate in small group discussions.
DNR videos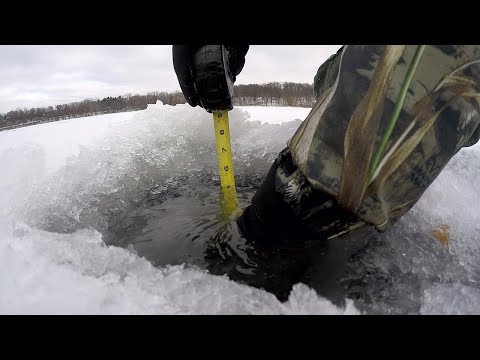 Ice safety tips
More videos »
EagleCam »
Mississippi headwaters »