Buy a life jacket that fits
Don't buy one that your child will grow into. Test your child's life jacket by pulling up on the shoulders, it should not rise above the ears. Find out how to fit a life jacket.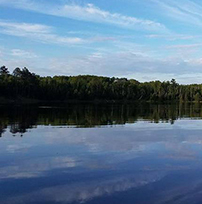 Governor's revised budget for 2019
Governor Walz's revised budget recommendations and a capital investments proposal will help protect our natural resources, invest in critical repairs and better connect you with the outdoors. Review our top initiatives.
DNR videos

Let's go fishing!
More videos »
EagleCam »
FalconCam »
Mississippi headwaters »