Registration renewal options
We encourage you to renew your ATV or watercraft registration online or at your local deputy registrar's office. If you renew online, print out the temporary permit/conformation page for immediate use. Or write down your temporary authorization number.
Trout fishing information
Whether you're new to the sport or an experienced trout angler, you can find a description, species list, regulations and access information for trout streams throughout Minnesota from our trout fishing page. Stream trout opener is April 17.
Spring burning restrictions begin
Warm temps and dry conditions across the state mean increased wildfire risk, so spring burning restrictions are now in effect. Additional counties will be added as conditions change. Check current fire risk and open burning restrictions.
DNR videos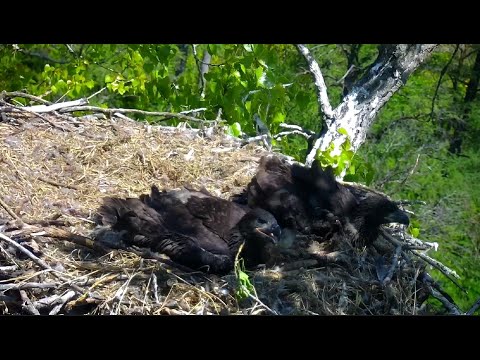 Nongame Wildlife EagleCam
More videos »
EagleCam »
Mississippi headwaters »