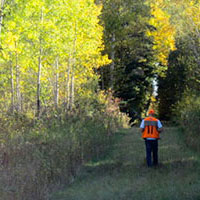 Ideas and input needed for Red Lake WMA
Help DNR plan the future of the state's largest wildlife management area, the 324,000-acre Red Lake WMA in northwest Minnesota. Submit ideas, thoughts and concerns through Wednesday, Dec. 19.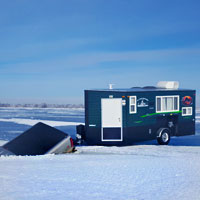 Pressure Ridge Dangers
Extremely thin and weak ice is the result of a pressure ridge forming. This can happen on any body of water at any time during the ice season. Lives have been lost when traveling on ice that does not support the weight of your vehicle. Check ice recommendations.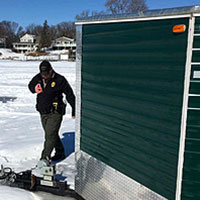 Ice shelter licenses
If your shelter doesn't collapse, fold or disassemble for transportation, it needs a shelter license. Unattended portable shelters also need a license. Get the details.
DNR videos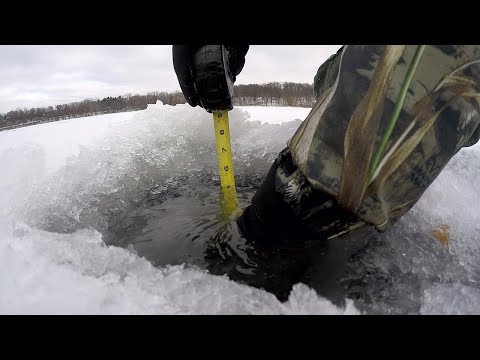 Ice safety tips
More videos »
EagleCam »
FalconCam »
Mississippi headwaters »