Funding for the Future
The 4 The Outdoors report shares findings from our exploration into the future of conservation and outdoor recreation in Minnesota. Read the full report and help us take action toward sustainable funding for the future.
Stay safe while riding your snowmobile
With snowmobile trails busy across the state, staying safe while riding is paramount. Watching your speed, riding to the right, and staying on the trail are three of the best ways to do that.
Discover ice fishing
Ice fishing can be mystifying for those who haven't ventured out on Minnesota's frozen lakes. Use our how-to guides and videos to learn what you need and what to do on the ice this winter.
DNR videos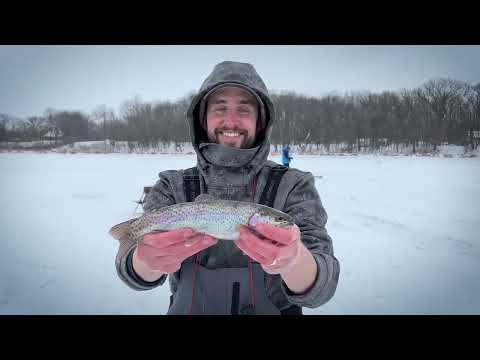 Stream Trout Ice Angling Minnesota Lake
DNR web cams