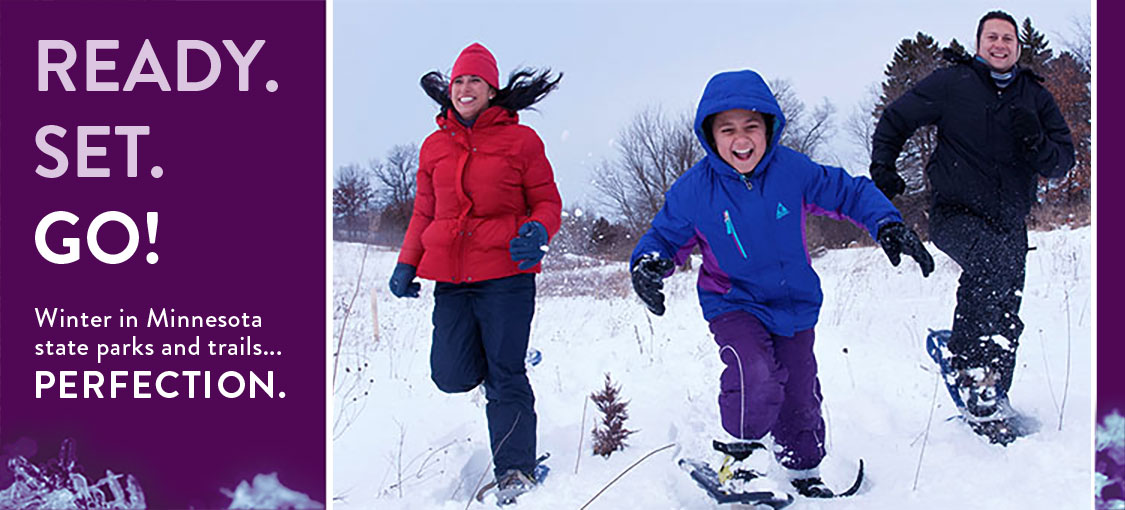 Coming to the park? Know the "key three":
Plan ahead. Buy your vehicle permit in advance to minimize person-to-person contact. Record your confirmation number and place it on your car's dashboard. If you'll be skiing on groomed trails, buy your ski pass in advance too.
Arrive prepared. Buildings and warming shelters may not be open. Dress appropriately for the weather, and bring extra supplies with you.
Follow the rules. Continue to follow all COVID-related guidance listed in the Outdoor Recreation Guidelines. Pay attention to signs, stay home if you feel sick, try to recreate only with members of your immediate household, and practice social distancing--even outdoors.
Winter offers a whole new way to play in Minnesota state parks and trails. Snowy trails and sledding hills offer fun activities the whole family can enjoy. Try your hand at fat biking or enjoy the snowmobiling trails. Watch the wildlife as you take a winter hike or snowshoe. Many parks even offer rental gear so you don't have to worry about bringing your own skis and snowshoes!
Tips and tricks
Winter activities