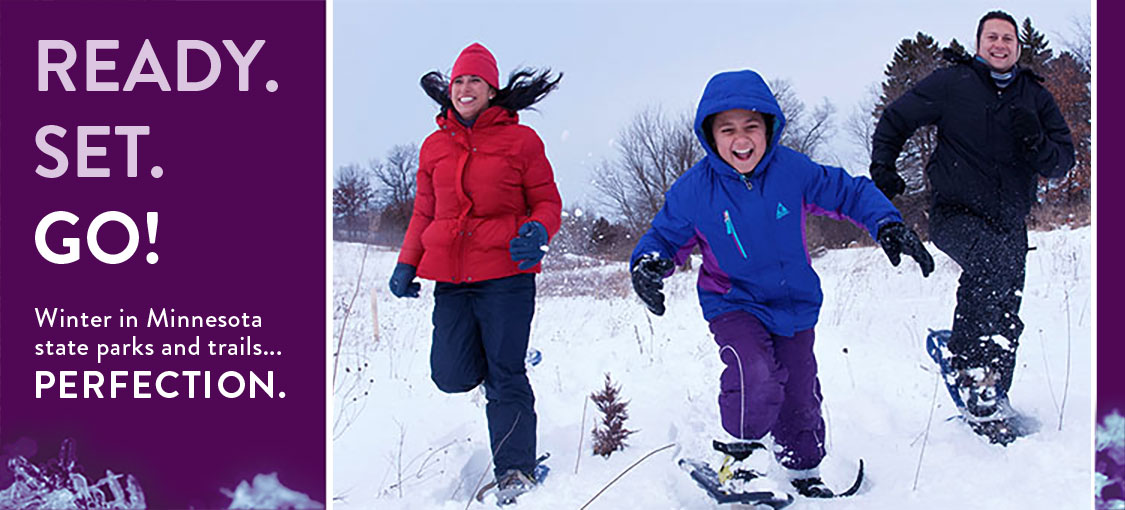 Coming to the park? Know the "key three:"
Arrive prepared. Buy your vehicle permit, check current visitor alerts and download maps in advance of your trip. Services and facilities may be limited, so bring everything you might need.
Play it safe. Give full attention to your surroundings. Know your personal limits and don't take unnecessary risks.
Follow the rules. Continue to follow all COVID-related guidance, and practice social distancing -- even outdoors. Help keep parks and trails pristine by staying on trails and disposing of trash properly.
Winter offers a whole new way to play in Minnesota state parks and trails. Snowy trails and sledding hills offer fun activities the whole family can enjoy. Try your hand at fat biking or enjoy the snowmobiling trails. Watch the wildlife as you take a winter hike or snowshoe. Many parks even offer rental gear so you don't have to worry about bringing your own skis and snowshoes!
Tips and tricks
Winter activities